For quite some time, I've had the idea of doing some movie posters. I've considered doing them in different media, from ink to digital, but in the end I decided to create something digitally with vectors.
The foil stamp imprints that I do for hardcover books are done using vectors, so I decided that would be a great way to go. I also like the high contrast look, where you really are seeing only the highlights or shadows, and I thought that would be a fun way to go.
Instead of choosing a film, however, I chose an episode of the great Twilight Zone television series. One of my favorites has always been Time Enough At Last, with Burgess Meredith as a bookworm who almost gets what he wants.
Here is the original version, without color. Click on it, as with all images on this page, for a larger version: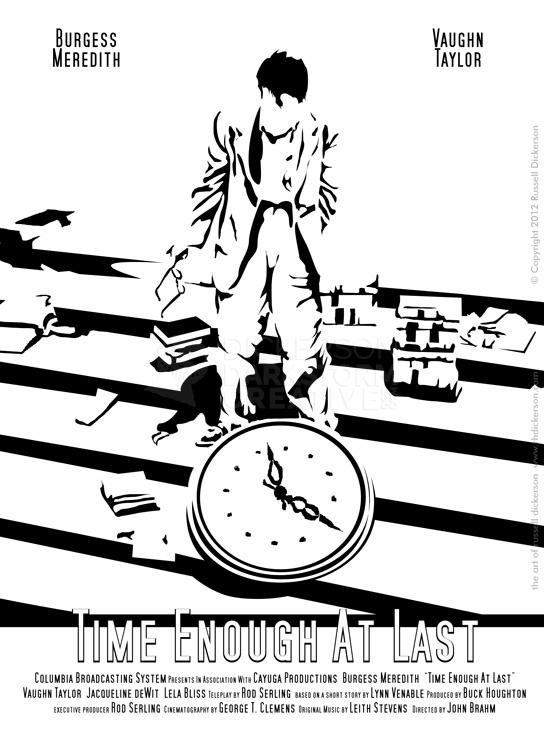 I decided to give it a little color, though more of an accent than a full color design: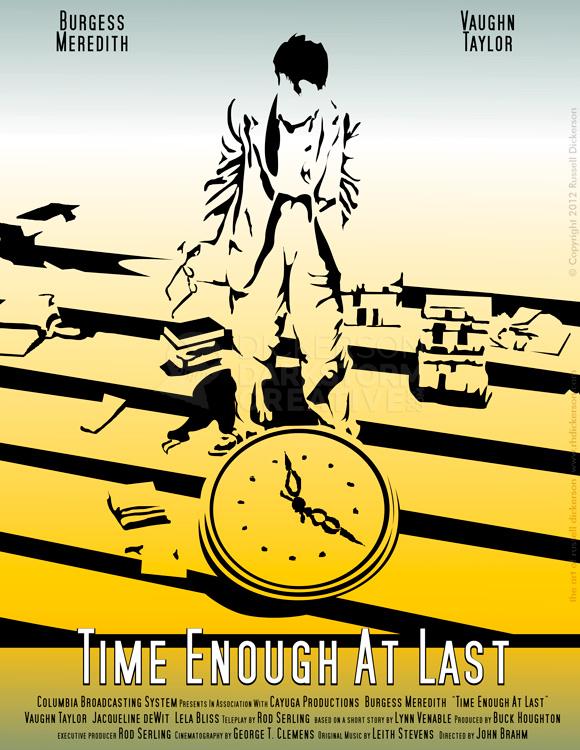 I wanted the text to be accurate as well, like a true movie poster, so I visited IMDB and gathered all of the facts of the episode. Here's a close-up of that information:

It was a fun project, I might try and do some more. I'm not sure I can sell them (legally or otherwise), but they are a nice aside from some of the things I typically do.
Note: I should probably add that this is unofficial fan art, not commissioned, I didn't get paid for it, I don't own the copyright, and so forth.