I've been lucky enough lately that a number of folks still believe in my abilities, and that's easily proved while working on my newest cover art. Vicenzo Bilof, author of Necropolis Now: Zombie Ascension, has been greatly patient with me during my time doing cover art for his book, which I appreciate.
I have to say it was a fun, if challenging, piece to create. It's a little different stylistically than I might normally do, though I'm probably the only one to see that. It has both the subtlety that I tend to use, and the more overt horror elements that I don't often get to.
The story is very well written, and I highly recommend it. I think it's one of my favorite things as an illustrator, I often get to read stories before anyone else does. I can see this story appealing to many different crowds, and I hope it does well.
Here is the new cover I created for Necropolis Now: Zombie Ascension, and I hope that it does quite well as a book/ebook. Click on it for a larger version: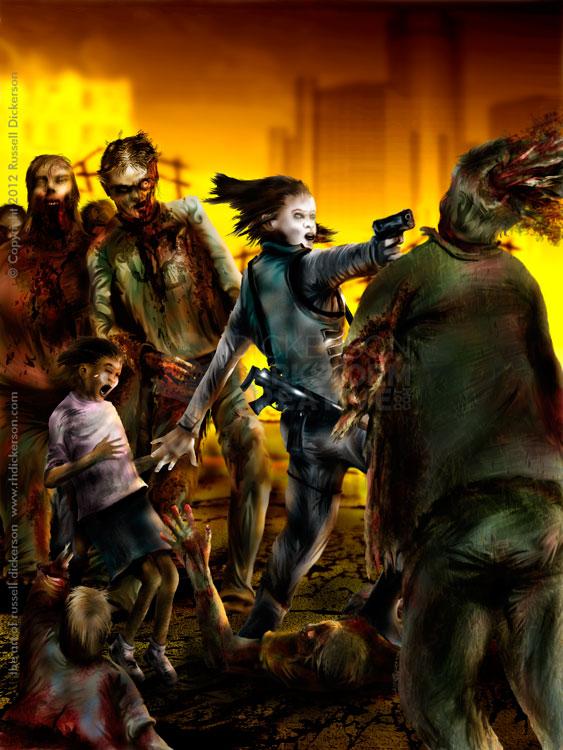 I also did the cover design as well, which I also like to do. I toyed with a couple of different ideas, but in the end Vincenzo and I liked this version: