After the Twilight Zone movie poster went well, and I found a little free time after finishing the Delphine Dodd cover, I decided to try another movie poster design.
Just like the Twilight Zone poster idea, this one is digital vector art. It's based on a John Carpenter film called In The Mouth of Madness, starring Sam Neill. It's an odd film, and has a lot of interesting twists and turns in it. I thought it would be a good one to try.
In this case, the film is really identified by Neill's character, so that's the best route to go for the artwork. The visual I remember most from the film, other than the creepy person on the bike, is Neill's character in the dark with the crosses drawn on his body. I then added one of the more famous lines from the film for effect, as many posters do.
Here it is, and click on it for a larger view: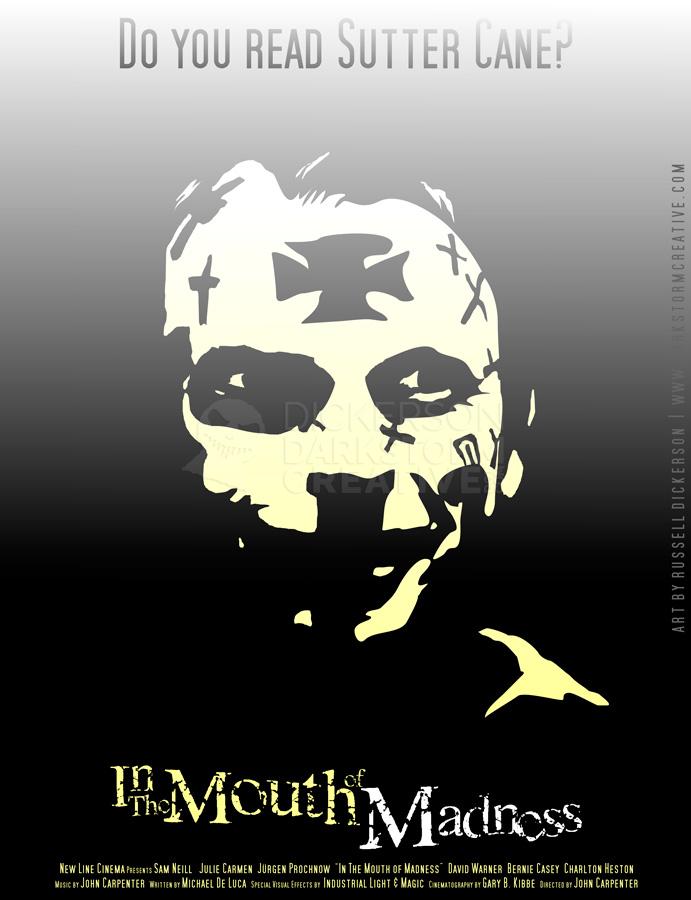 I recreated the face and art using vector lines and shapes, and then added the film info as I did on the previous poster. In this case, I decided to toy with the typography of the title a bit more.

I also decided to add a simpler, black and white version below, in case you are interested. I like the subtle color, but some might like it without: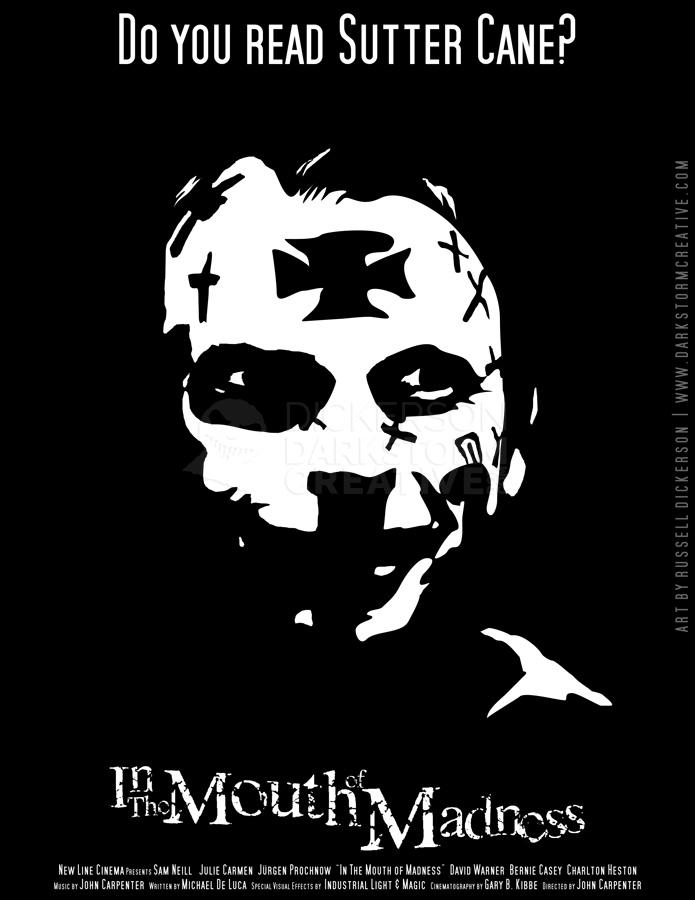 Note: I should probably add that this is unofficial fan art, not commissioned, I didn't get paid for it, I don't own the copyright, and so forth.