A couple of years back, when I was just starting to return to inking, I had decided to ink a Creature From The Black Lagoon.
It went okay, but partway through I had decided to let it be something else. So, I abandoned the original idea and came up with a different creature altogether (which you can see here). But the itch to do a Creature ink never left, and I finally had the chance to sit down and work it out.
In getting ready for my booth at Spectrum (check out the event here), I had a couple of nice, but small, frames that I wanted to use. I thought a monster in each one would be nice (only horror artists think monsters are nice), and it was a perfect time to revisit the Black Lagoon.
It's not as big as some of the others, at 4 1/2″ x 6″ it's even a little smaller than most of the Alphabeasts were (which were, for the most part, 5″ x 7″). It's still 140 lb. Cold Press stock, and I didn't do an ink wash (though I thought about it).
Here's The Creature From The Black Lagoon, click on it for a larger version. As always, let me know what you think.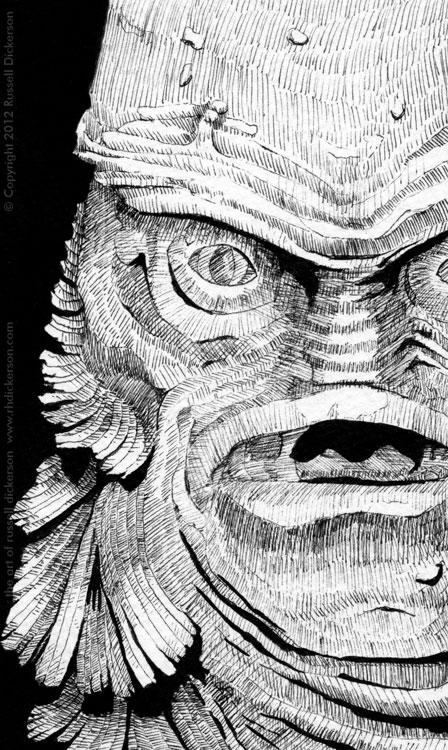 Update: I added the few progress shots of it that I took, for those who might be interested. I do always think it's cool to see a work at the various stages of completion: